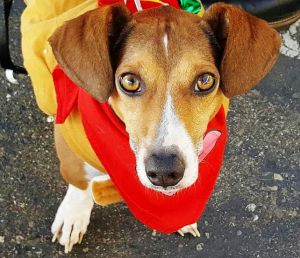 Dachshund, Jack Russell Terrier
Up-to-date with routine shots
Spayed/Neutered
Spot is a 3-4 year old Dachshund/ Jack Russell cross. He has been neutered and is up to date with vaccinations. Spot enjoys snuggling under the blankets and sleeping with his "person." He is very active, alert and watchful. Spot bonds quickly and wants to please. He is house trained and responds to basic commands. Proper introduction is needed for other pets, and separate feeding is encouraged. Spot enjoys going for walks and would be great with an active couple.
Adult, Male, Medium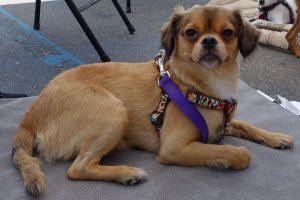 Pomeranian, Pekingese
Up-to-date with routine shots
Spayed/Neutered
Charlie is a two year old neutered male Pomeranian Pekingese cross. He is micro-chipped, heart worm negative, house trained, and current on his vaccinations. Charlie gets along with other dogs and loves kids.
Young, Male, Small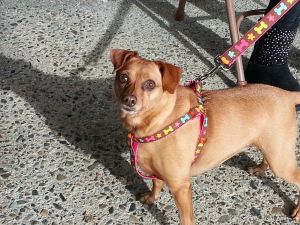 Miniature Pinscher, Chihuahua
Up-to-date with routine shots
Spayed/Neutered
Hi, my name is "Sadie". I am a female miniature Doberman pincher/ Chihuahua mix. As of 2016, I am 8 years young and quite spunky. When I first came to my foster mom I was 25 lbs, so she gave me the nickname "Meatball". I love it when she calls me that =). I am now a svelte 12 lbs and I love to play with her two dogs. We got along great once I warmed up to them. Squeaky toys and playing tug-o-war are some of my favorites. I am house-trained and crate -trained. I think I'm pretty smart, because I know how to "sit", "stay", "turnaround", and "go to bed" (which means to go to my crate when its bedtime). I love to cuddle, give kisses and go for car rides. Once I get to know my person, I follow them around everywhere. I hope you will consider making me a part of your family.
Adult, Female, Small